Breaking News 18/09/2021:
The Department of Health Victoria has approved Floatation and Infrared Therapy to operate during Victoria's current lockdown restrictions under some strict eligibility criteria.
Eligibility to attend for service the individual's condition:
is chronic and ongoing
is likely to deteriorate without it
will suffer extreme physical & mental suffering without treatment
will impact their ability to continue to work
Individuals funded for services through NDIS, Work Cover, MyAged Care, Veterans Affairs or a Road Trauma may attend.
Individuals who fall under one of the categories requiring treatment for a mental and/or physical health condition, will need a referral from GP or an allied health professional.
This referral needs to be provided to the centre at the time of the session and saved to the customer's file.
Floatation Therapy Australia has developed the approved COVID Safe guidelines and are available to our members.
To enquire about membership for your float centre please complete the form here or email us – info@floattherapy.org.au
What is Float Therapy?
Floatation Therapy harks back to the 1950's, when it was developed by neuropshysiologist Dr John C Lilly while he was working at the United States National Institute of Mental Health. It was quite a bit different from what we have today, but the basics are roughly the same. Throughout the nearly 70 years, it has been called a few different things such as floating,  sensory deprivation, isolation tank therapy, float tank and REST – Restricted (or Reduced) Environmental Stimulation Therapy.
Flotation Therapy explained..
The first float is an experience, the full benefit is felt with cumulative floats. Each experience forms part of your own evolution. It's a journey. It's personal. You will let go and connect with your true self. With each float, you will return to the world feeling more alive than before. It's a unique wellness experience that benefits the body, mind and soul.
Modern life can be chaotic and stressful. Floating allows you to experience the brilliance of peaceful rest by relieving your mind from distractions and your body from tension. The incredible silence and stillness inside the float tank allows you to achieve a deep meditative state of theta-brainwaves which simulates a therapeutic dream-like state. You can feel more vibrant and alive than ever before.
Floating is commonly referred to as Floatation Therapy or Sensory Deprivation. It involves lying in a float tank containing a highly concentrated Epsom salt solution (between 500 to 800Kg of magnesium sulfate) which creates the buoyancy to float effortlessly. The water is heated to skin temperature of approximately 34.5 degrees Celsius, so after a while the sensation of your body dissolves while you feel weightless.
The float tank environment is both sound and light proof which gives your brain the chance to disconnect from the constant bombardment of sensory input and enhance your ability to be cognitive, mindful and introspective. The Epsom salt solution is quite literally Magnesium, which is one of the most vital minerals in your body and is responsible for over 300 enzyme systems that regulate diverse biochemical reactions in the body such as muscle and nerve functions, blood glucose control and blood pressure regulation, it is also required for cellular energy production and inconjuntion with calcium contributes to the structural development of healthy bones. Magnesium is also a muscle relaxant that will leave you feeling deeply relaxed and vibrant as the tension in your body melts away and your body releases amazing energy. There is simply no other technology or environment that can simulate these evolutionary effects.
Float Tanks come in many forms, the three most common types are
Float Pods which have a clam-shell type look and feature a lid that closes down to envelop the floater
Float Rooms or Chambers, which are still enclosed, but are generally larger and have walls and a roof, the roof is generally around 2.4 metres high
Float Pool – these are without high walls or a ceiling and are inside a sound and light proofed room
We are passionate about a new era of health and human potential — and evolving together, as a local and global community.
Floating is good for you.
Hypertension or migraine headaches
Floatation Therapy may provide;
Chronic Pain Management & Relief

Stress Release & Relaxation

Regulation of Blood Pressure

Optimised Physical Conditioning
Floatation Therapy Australia – Our Mission
Our mission is to inspire the evolution of human potential through Floatation Therapy, we are passionate about a new era of health and evolving together as a local and global community.
Our Purpose
To promote floatation therapy within Australia and collaborate with other float associations internationally.
Educate the community and practitioners about the benefits of floatation as a therapy for health and wellbeing, while promoting good mental health and wellness across a range of population groups and places in which people live, learn, work and play.
Build research partnerships with academics, governments, non-government, corporates, service providers and the community to add to the global research library.
Sponsor academics and researchers to present contemporary and up to date research to health professionals and inspire local research and trials in Australia.
Establish float therapy as a mainstream therapeutic and recovery option for the community within the health, allied health, disability, aged care, veterans and sports sectors.
During the current Coronavirus Pandemic, we have assisted the industry in lobbying individual State Governments for clarification and recognition of Floatation Therapy and have successfully managed to get Floatation Therapy services open much sooner than anticipated. We have also received clarification in various states that Floatation Therapy is aligned with the Allied Health field in Western Australia and NSW has recognised Floatation Therapy as a "health service" for physical and physiological disorders and that it is regulated as a Non-Registered Health Practitioner.
We have further compiled COVID Safe Planning Guidelines and communicated this information to our members and to the industry as a whole.

NDIS

Motor Accident Commission

First Responders
Float Finder
Use our Float Finder Tool to find your nearest Float Centre:
Library
A collection of recent articles for anyone wishing to know more about Floatation Therapy.
Floatation Therapy Australia has released a best practice guide for [...]
Load More Posts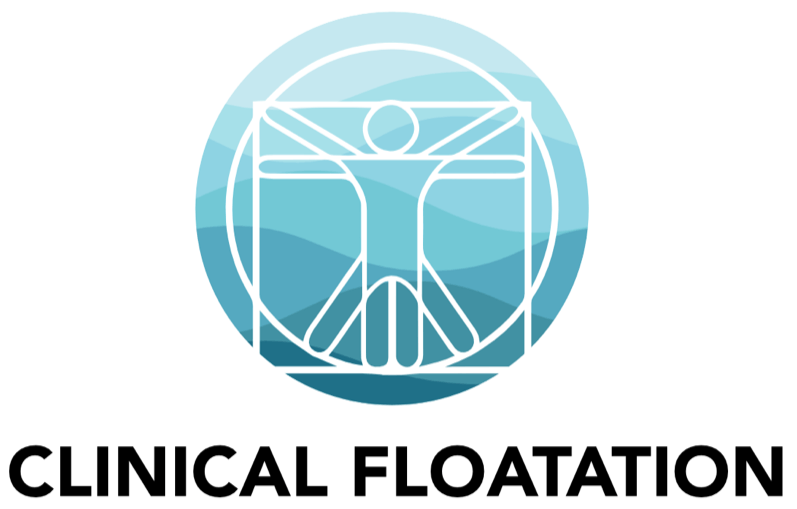 Contact us
Please email us directly or use the contact form below if you have any questions.