Your Body Hub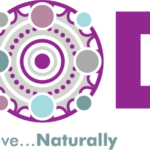 We believe that everyone needs a place to Heal, Recover and Relax in a stress free & natural way. Life is a stressful experience. The physical stress of work, exercise, sport & daily activities. The emotional stress of relationships, business, family & day to day commitments. And the health-related stresses of illness, injury & disease.
Your Body Hub is a place where you can go to escape everyday stress to Heal, Relax & Recover naturally in a safe, comfortable and effective environment.
Our team is extremely passionate, their sole purpose is to ensure that every client experience leaves them feeling better than when they arrived.
You could be using the salt rooms or colonic hydrotherapy to Heal your body to an optimum state of wellness.
You might need to Relax by getting a deep tissue massage and then experience a weightless, stress-free float pod.
Or, you might be working with one of our clinical professionals (Exercise Physiologists or Physiotherapist) to recover from an injury.
Regardless of why you come to Your Body Hub, we are here to make your experience effective and memorable.
ABN: 70 006 921 508
Listing ID

:

1071

Additional Services Offered

:

Colonic Hydrotherapy, Cupping, Dietitian and Nutrition, Exercise Physiology, Infrared Sauna, Massage, Needling, Physiotherapy, Reflexology